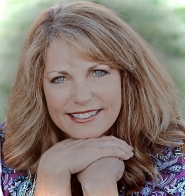 Dana Miles
Sales Agent
My clients benefit from the knowledge, integrity, and a wealth of experience and thorough understanding of the Real Estate market in the Salmon area. Whether you are selling, buying or simply investing, I will provide you the very best service every step of the way!
"Dana, thank you so much for getting through the sale of my home and handling the ups and downs gracefully. I can definitely recommend you as a competent and reliable agent!" -Becki Crouch
"Dana and Paige were great to work with! They were there to walk us through the buying process, answered ALL of our many questions with a smile! I recommend them to anyone looking to buy or sell!"
~ Elaine Constantinescu
My husband and I bought our first home in 2005 through Paige Oeding. She has done such a fantastic job that we also bought 2 investment properties that we still own and she and Dana sold a house that we bought on a foreclosure. Any time we are interested in seeing another investment property they make sure we get in to see it right away. They respond in a timely manner with any questions or concerns we have on any sales. They are going to bat for us in our next investment property.
~Mark and Carmen Stephens
Paige and Dana are exceptional and genuinely caring about their customers which builds amazing trust that is needed and helpful when making such big decisions.
~John and Cathy Cranney
Paige and Dana came highly recommended. I was impressed with the personalized customer service and well organized and well planned method of sales. My home sold in 2 days at 100% of asking price!
~Diane Manskie
Very professional, gets things done. Will recommend to anyone I know. Did very good job over seeing agents that were working with me. Knows the current markets very well, knows the right people to call for information. Sold my house in Salmon in just a few days, knew that this was the right time to list. They followed through on everything, very rarely did I call them, they were always checking with me, letting me know what was going on.
~Ron Gibron
Paige and Dana were fantastic. They kept me informed, dealt professionally with problems that popped up, and were a pleasure to work with. They demonstrated great knowledge of the local market.
~David and Melissa Craig